Chevrolet Lease Return Center In Okatie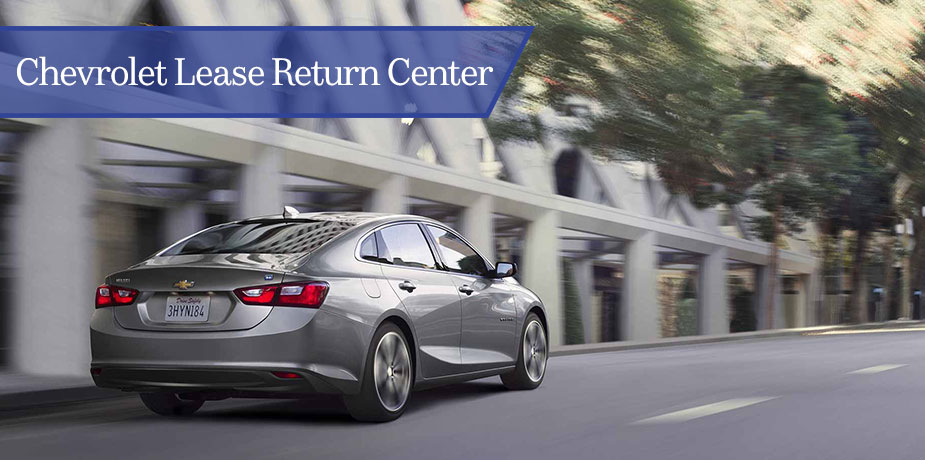 MAP YOUR LEASE-END JOURNEY
AS YOU ROLL INTO THE LAST FEW MONTHS OF YOUR LEASE, TURN AN ENDING INTO A NEW BEGINNING WITH THIS HANDY GUIDE AND MAKE YOUR LEASE-END PROCESS GO AS SMOOTHLY AS POSSIBLE.
 1

GET STARTED: EXPLORE OPTIONS
Find Your New Ride
It's never too early to start exploring what's available at your GM dealership. Find your next vehicle and take a test drive as your lease end grows closer.
Buy Your Leased Vehicle
Do you love your ride so much you don't want to say goodbye? You can purchase your vehicle at any point during your lease. Visit Mike Reichenbach Chevrolet to discuss your options.
Return Your Vehicle
If you don't want to get into a new GM vehicle or buy your lease, you can return it to Mike Reichenbach Chevrolet. Use these helpful resources if you want to return your vehicle.
GET THE BEST OFFERS
Explore current deals from Chevrolet, Buick, GMC and Cadillac and get on the road to your next vehicle.
 2

GET INSPECTED: PLAN AHEAD

Schedule a pre-return inspection within 120 days of lease end for a report on wear and also how much you might owe at lease end.
Finish your lease confidently by knowing the condition of your vehicle with a convenient inspection that can be done at the dealership, your home or even your office.
 3

GET GOING: HEAD TO MIKE REICHENBACH CHEVROLET

When your lease end is right around the corner, head to Mike Reichenbach Chevrolet and find the perfect vehicle for your next journey. If you lease or buy a new GM vehicle, the disposition fee may be waived.